About
The Blue PR is a public relations agency committed to strategic thinking, delivery, impact and assessment of the outcomes of communication plans devised to each client.
We always work to generate positive perceptions in the audience and the media.
How and WHY
Clients contact us because of their wish to change decisions, perceptions, image, attitudes and behaviour.
We are ready to identify and bring off this change, finding out what will trigger it and make it reach internal and external audiences, also using communication strategies and tools.
The changes we deliver to clients always aim at expanding their business and market share..
Team
---
Blue team is guided by:
Collaboration
By developing collective ideas, the Blues deliver positive results to clientes by providing services with superior standards of excellence.
Curiosity
The Blues always ask themselves: Why? Why? Why? They always seek futher learning and growth, and asking is as important as answering an issue.
Innovation 
The Blues think, act and work creatively.
Integrity
The Blues are honest, authentic and committed to their tasks; they excel in the quality of day-to-day work and the relationships they build.
Passion
The Blues enjoy what they do and the company's ability to make a difference. Therefore, they show their passion in every project and activity.
Respect
The Blues honour, accept and consider others. To respect the ones surrounding them and live with different points of view is an essential feature of the company.
OUR   TALENTS
Kelly Borges

With a MBA in Business Administration, Kelly has been in charge of Blue PR's management and finance since 2009.

She has also attended specialist courses in Cash Flow and Financial Mathematics, Banking Reconciliation, Accounting Entries and a vocational programme in Human Resources. Her professional experience includes jobs at companies in transport, logistics and trade.

Solange Guarino

She graduated in Journalism in 1984, when she started her career as reporter/editor at Bloch Publishers, writing for Manchete and Mulher de Hoje magazines. She worked for 16 years in the editorial department of magazines and newspapers. Likewise, she has been working as a press relations officer since 2002, in the fields of education, imports of alcoholic beverage (Veuve Clicquot, Absolut) and the luxury market (Louis Vuitton).

In the public sector, she is currently the Client Services Manager for the accounts of Departamento Aeroviário do Estado de São Paulo (DAESP - Aviation), Departamento Hidroviário (DH - Water Transport) e the Docks of the City of São Sebastião, state bodies bound to the Secretariat of Logistics and Transport.

Rafaela Pires

Journalist with specialism in political advertising. She has been working with press relations for the public sector for nine years.

As a member of Blue PR staff, Rafaela provides services to the Regulatory Agency of Transport of the State of São Paulo, and is currently pursuing a postgraduate diploma in Urban Economy and Public Management.

As regards the private sector, Rafaela has had experience in press relations in the fields of health, gastronomy, fashion and interior decoration, and, as a reporter, also published articles on culture.

Samara Carvalho

Bachelor in Communications at Universidade 9 de Julho University. She began his career at Infraero, from 2007 to 2009, passed by Editora Domínio and Mass Media as a communication assistant.

Peterson Gobetti

Graduated in Social Communication - Journalism from the Universidade Católica de Santos, he has been working in the market since 2002, when he began his career in the press office of the Customs Office of the Port of Santos. He also worked in the communication area of Ana Costa Hospital.

In radio and television he was producer, reporter, editor and presenter, passing TVB, affiliated with SBT and TV Record Litoral, in Baixada Santista. In Campinas, he worked for TV Band and Radio Band News FM.

He is currently a press officer for DERSA - Desenvolvimento Rodoviário S / A, an agency linked to the Secretaria de Logística e Transportes do Estado de São Paulo.

André Vendrami

He graduated in Journalism from the Universidade Federal de Santa Catarina in 2007. He worked as a reporter for the Agora São Paulo newspaper on the Terra portal and worked as a freelancer in CARAS, GQ Brasil and iG portal.

In the public sector, he was editor of the Communication Portal of the Governo do Estado de São Paulo between 2007 and 2011 and press officer of the Secretaria de Comunicação do Governo Paulista between 2011 and April 2016.

Since then he has been a press advisor at ARTESP (Agência Reguladora de Transportes do Estado de São Paulo).

Marina Athayde

Graduated in journalism from Universidade Presbiteriana Mackenzie in 2016, she started her career at BluePR when she joined the trainee in 2012.

Today, she works as a press officer for DERSA (Road Development -S / A), an agency linked to the Secretaria Estadual de Logística e Transportes do Estado.

Antonio Leria

Graduated in journalism from the Universidade Metodista in 1991. He worked as a police reporter, city reporter, news director, assistant editor and sub-editor in the Diário de S.Paulo. He was editor of cities in the Diário do Grande ABC. Subdirector of cities in Jornal da Tarde. He also had tickets for Rede Globo and Folha Dirigida.

He has been working in the press office since 2013. He has done media analysis work for CDN. He is a Press Advisor at Artesp, acting in the attention of press agencies, drafting of releases, agenda notifications, event follow-up, intermediation and orientation of Agency managers and directors in the press contract.

Márcio ABC

Journalist graduated from the Universidade de Bauru (currently Unesp).

From reporter to editorial director, he worked in print, television, radio, magazine, internet and communication consulting.

For Blue, He directly serves DERSA - Desenvolvimento Rodoviário S / A.

Thais Souza Nicolau

Graduated in journalism from Universidade Presbiteriana Mackenzie in 2009, she began her career in 2008 at Target Estratégia em Comunicação as a trainee. In the private sector, she has experience in attending health, gastronomy, beauty, architecture and fashion accounts. In the public sector, she is a current press advisor of the Artesp (Transport Regulatory Agency of the State of São Paulo).

Nelson Nunes

Graduated in the 1979/1981 class of the Faculdade de Comunicação Social Cásper Líbero, Nelson Nunes built a solid career in Brazilian journalism working in the main print vehicles of São Paulo - especially in the DIÁRIO DE S.PAULO, where he worked for 23 years. There, he went through all writing posts until he was appointed Editor-in-Chief. After this experience, he worked as consultant in print media for newspapers in other cities, among them O POPULAR (from Goiânia) and JORNAL DO TOCANTINS (from Palmas). His resume also includes passages by Folha da Tarde, Jornal da Tarde, Gazeta Esportiva, SBT, Jovem Pan and magazine Propaganda e Marketing. With extensive experience in international coverage, he accompanied on the spot four World Cups in several countries. He won several journalism prizes, including the Esso Prize in 1985. He was also nominated for the same prize in the category of graphic creation in 2010. In the same year he was awarded by the Society for News Design (SND) in the page design category . In 2009, he completed the postgraduate course in journalism management at Fundação Armando Álvares Penteado (FAAP). Married, the father of two children, 57, has been at Blue PR since January 2017, acting in coordination with Artesp's press office.

Dario Chaves

Graduated in Journalism from niversidade Braz Cubas in 1992. He was editor of the Portuguese version of Heavy Metal magazine. He coordinated several entertainment magazines of the Escala publishing house in the late 1990s. He edited and translated publications from the publishers Opera Graphica, Generale, Criativo and Pixel / Ediouro. In the area of corporate marketing, she worked in the beauty segment between 2004 and 2014, in the development of campaigns, products, packaging and press services of the companies Surya Brasil and Cadiveu Professional. He edited the magazines "Língua Portuguesa" and "Literatura" (Escala) between 2015 and 2016. He is currently a press officer for Artesp - Agência Reguladora de Transporte do Estado de São Paulo.

Michely Laet

Graduated as a journalist by Universidade Nove de Julho in 2016, she started her career at BluePR when she entered as a trainee in 2014. Today, she acts as a press officer for DER (Departamento de Estradas de Rodagem), an agency linked to the Secretária Estadual de Logística e Transportes do Estado.

Eli dos Santos

Graduated in journalism from Universidade Paulista - UNIP/SP, since 2012 works in the area of press office. In the public sector, she started as a communications intern at the Secretaria de Agricultura e Abastecimento do Estado de São Paulo, and later took on a commissioned position as a press officer. Performed a same function in the Communication Department of the Prefeitura Municipal de Itapevi. For Blue, she acts as a press officer for the Departamento de Estradas de Rodagem (DER), an agency linked to the Secretaria de Logística e Transportes.

Eduardo Debes

Graduating in Advertising and Propaganda by the Fundação Armando Álvares Penteado (FAAP), he recently started at BluePR as a Copywriter. Today he works as a writer in the marketing sector of DERSA (Desenvolvimento rodoviário S / A).

Felipe Barreto

Graduated in Social Communication - Journalism at the Universidade Nove de Julho in 2013. He started his career in 2012 at ARTESP (São Paulo State Transport Agency) as an intern. Today, he works at the ARTESP Communications Department.

Antonio Carlos Silveira

He graduated in Social Communication from the Universidade Metodista de Ensino Superior in 1989 and from the Universidade de São Paulo (USP) in Sociology and Political Science in 1990. He is a specialist in crisis management, public security and traffic law, has technical training in civil construction, as a building technician, and training in Judicial Police by the Civil Police Academy of São Paulo. He has been working in journalism since 1987, when he began his career as an assistant producer of journalist Ferreira Netto on the Ferreira Netto Program on Record and Gazeta TVs, producing live debates on politics and controversial themes for two years. In January 1991 he joined Jornal Diário do Grande ABC, where he worked until May 1992. In that same month, he was hired as a reporter in the Jornal Diário Popular, in the Police Department, becoming the Special Reporter and Editor, leaving the company in December 2001 , when the newspaper changed its name to Diário de São Paulo. He then worked as a correspondent for O Estado de Minas, producing materials in São Paulo. After working as a press officer in the area of ​​Politics, he worked as a communications adviser at the Public Security Secretariat of São Paulo, the State Department of Narcotics Investigations (Denarc) and the Superintendent of the Scientific Technical Police (SPTC), in July 2002 to September 2005. From that month and year, he was the head of communication of the State Department of Traffic of the State of São Paulo Detran-SP, where he remained until May 2011. During this period he also made the Civil Police Academy of São Paulo , for eight months. Leaving Detran-SP, he worked for DERSA - Road Development until June 2013. That same month, he began work as a press officer for the São Paulo State Police Department, coordinating all the communication of the state police departments until May 2015. He is currently developing his duties at ARTESP.

Paulo Silva

He attended a year of journalism at Universidade São Judas. Currently attending Radio, TV and Internet at Universidade Anhembi Morumbi, he currently works as trainee in the press office of Dersa - Desenvolvimento Rodoviário S/A.

Jane Primitz

Graduated in Letras and Business Management. She has been working at Blue since 2014, assisting the administrative sector.
The Blue Public Relations is a communications agency that works to achieve positive perceptions in the media and make the brand of their customers reference.
Services
For more than 6 years in the market, the agency is staffed by professionals with over 20 years of experience in the communication and the agency completes five years in December.
Relations with Opinion Formers

Mapping of targetted audiences and identification of needs
Schedule of formal meetings and development of supporting strategies
Preparation of spokespeople for institutional contacts and mapping of information on the characteristics and interests of interlocutors and counterparts
Creation of special relationship projects
Intelligent mailing lists and calendar of important events
Creation of letters, newsletters, direct mailing and websites
Co-ordination of publications, videos, institutional presentations and events
Programme of visits to the company

Relações com a Mídia

Media planning and identification of key journalists
Creation and distribution of official notes and positioning statements
Perception Surveys
Programme of visits to media vehicles and informal meetings with editors
Promotion of products and services
Seminars and workshops for journalists
Media monitoring, clipping and analysis

Spokesperson Training

Interviews in print and electronic media
Lectures and seminars
Public hearings
Internal Communication
Interviews in crisis situations
Enhancement of presentation techniques
Creation of Q&A and strategic messages according to the company's objectives, event context and kind of audience
Support to preparation of speeches and signed statements and articles

Crisis Management

Risk assessment
Procedure guides for crisis situations
Monitoring of sensitive issues
Crisis simulation
Structuring and management of steering committees
Publication of official statements and relevant notes

Media Monitoring

Internet daily monitoring of press mentions.
Content assessment of news, tweets, blog posts, forums, discussion groups and virtual communities.
Generation of reports with recommendations for immediate and future action.
Immediate assistance to clients for formulating responses to demanding media metions requiring urgency

Design and Contents of Graphic Materials

Creation of leaflets, panflets, posters, tokens and giveaways, hot sites and blogs for events and promotional actions
Institutional texts for annual reports and other materials
Creation of corporate visual identity, from logotype to stationery, website and web pages for social media networks
Corporate visual identity guide and training for employees
Redesign and modernization of logotypes and their use in printed and virtual materials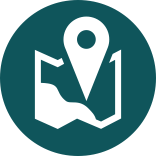 Experience with projects in different cities, leading to knowledge about local markets in cities like Recife, Recife, Rio de Janeiro, Bahia etc.
Enduring bonds with NGOs, building expertise in communication actions for social projects in urban regeneration and cities management, sustainability, politics and education.
Knowledge about the modus operandi of the communication divisions of governamental departments, acquired by delivering services to the State of São Paulo Secretariat of Transport and Logistics, CASA Foundation (for underage offenders), British Council (the UK's governamental body for promotion of education and culture) and other institutions.
Experience in organisation and media coverage of international events like the launch of new medicines in the international market, press familiarization tours/trips, fashion shows and other cultural, business and entertainment and activities.
---
Customer-oriented approach: we always assign a team of 4 members of staff (3 professionals and 1 intern) to be fully dedicated to each client. Thus, we never miss an opportunity for good media exposure for clients and quickly provide feedback on outcomes, reports and other requests.
Experience with clients in prominent sectors in the national economy: pharmaceutical industry (Brazil is one of the pharmerging countries, those rated as the most promising in the sector, according to Intercontinental Medical Statistics, IMSHealth), construction, infrastructure and logistics (core to the Olympics and the World Cup), beauty products (Brazil ranks 2nd in sales of cosmetics, toiletries and perfumery), corporate real estate market and social and environmental corporate responsibilty.
International business development: Blue PR has set up international partnerships to give way to the expansion of communication actions of its clients quickly and worldwide.
Blue Global
Blue PR was born with great interest in developing international business and following global issues.
The 2 Toques hits the market to act in the field of sports. With elaborate strategies, the company, a division of Blue PR, comes to take care of the communication athletes, clubs and entities involved in one of the greatest national passion: sports.
www.2toques.esp.br
---
blue public relations
+55 (11) 2894 2086
Avenida Moema, 728 - 2º andar - cj26
Moema - São Paulo - SP - Brasil - 04077 023
If you prefer, fill the form and we will get in touch.